This is a Discount for you - Magic Flying Ball Pro Mini Lighting With LED Lights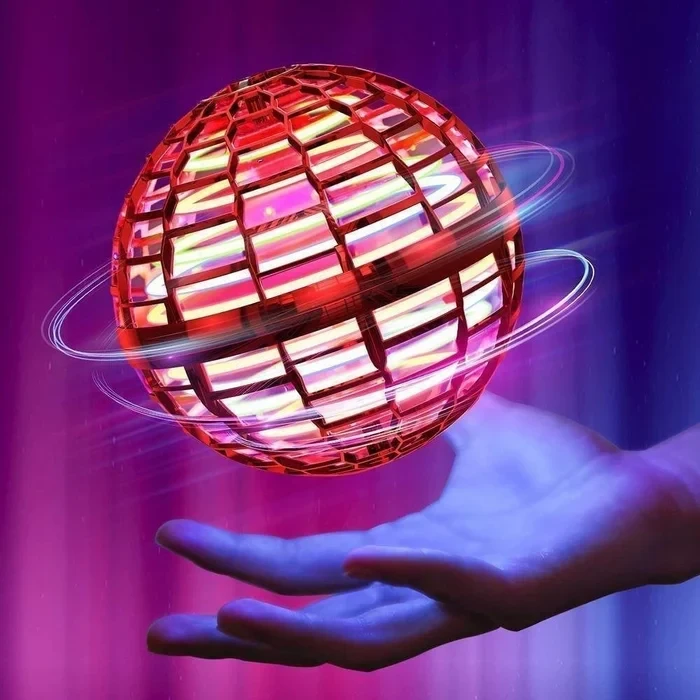 Description
ARE YOU SEARCHING A FUN TOY FOR CHILDREN AND ADULTS?
The Madic Drone is the toy of the year! It features an aerodynamic enclosed orb design allowing it to effortlessly glide through air leading to an extremely fun and addicting experience. Toss it up and watch it fly, float, glide, and climb before hovering back to your hand like magic!
The Madic Drone is a cool flying toy that can find its way back to you with no remote. Different throwing angles and speeds, the flying ball drone can achieve different flight routes and skills, as well as different smooth flight modes and boomerang effects.
1. With three dazzling colorful lights, your flying ball toy looks like a neon shooting star when you launch it into the sky.
2. The ball toys are easy to use. Turn on the power button and hold the toy, then shake it to power up and start it!
3. Launch your toy and use the boomerang to call it back to base - it's your hand. Throw the spinning toy in the air and watch it spin directly towards you. Grab it with one hand and get ready for your next trick.
Material: PP plastic + electronic components
Power supply: Flying ball built-in lithium battery
Charging time: 30 minutes
Battery life: about 10 minutes
Product size: 9.5*9.5*9.5cm
Return & Warranty
If you're not fully satisfied, please fill in our
contact us form
and we'll quickly work to correct the problem.